We are committed to supporting our entire community even when we cannot be close to one another physically. Social distancing does not mean social isolation.
---
Every Passover we celebrate the gift of freedom. This Passover, support CBT and freedom while enjoying delicious Kosher for Passover Chocolate from Equal Exchange. Their chocolate...from bars to minis...variety gift boxes to bittersweet or semi–sweet chips...is produced and traded fairly and honestly, empowering small farmers while not employing child labor. All chocolatey goodness being sold in this fundraiser is Kosher Pareve, vegan, soy–free, and gluten–free. By purchasing Kosher for Passover and Fair Trade Chocolate, we extend freedom to others and take action with our pocketbooks while enjoying great chocolate, all while supporting CBT! A win–win for everyone! Share the order link with your local friends, family, and social network. We welcome all in the area to participate. Chag sameach!
Passover
March 27 to April 4
Passover (Pesach) commemorates the story of the Exodus, in which the ancient Israelites were freed from slavery in Egypt. The First Seder is March 27 and Second Seder is March 28.
---
Do you have documents needing to be shredded?
Electronics* needing to be recycled?
We've got you covered! Bring us your old tax records, private documents, personal files, etc. along with your old electronics* and we will provide ON–SITE disposal. Our shredding truck will destroy while you watch...our e–waste service will properly recycle electronics, including HARD DRIVES! (*We are unable to to accept older "tube" televisions and/or computer monitors.
Sponsored by Congregation Beth Torah Men's Club and...
---
Mon, March 1 2021
17 Adar 5781
Our Offices Are Open!
Sunday–Thursday
9AM to 4PM
Friday
7:30 AM to 2:30 PM
(Due to limited staffing on Sundays and Fridays, offices may be closed for lunch.)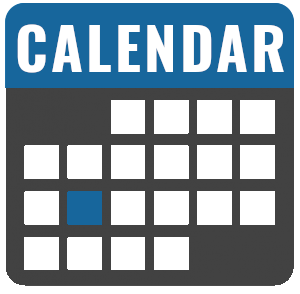 Hello & Welcome!
Congregation Beth Torah is an active, participatory, egalitarian, Conservative synagogue serving the Jewish community of Richardson, Plano, north Dallas, as well as Allen, Frisco, McKinney, and other areas throughout the Metroplex. Our synagogue community embraces and is blessed to have people of diverse backgrounds and experiences who are united in their commitment to the study of Torah, the pursuit of mitzvot and deeds of loving kindness, spirited prayer, and support for the State of Israel and Jews throughout the world.
At Congregation Beth Torah, we are known for our devotion to hachnasat orchim, welcoming everyone within our community. Whether you're conservative or liberal...male, female, non–binary...LGBTQ or straight...young or old...whatever your race or color...we have a place for you within our family.
Mon, March 1 2021 17 Adar 5781