We are committed to supporting our entire community even when we cannot be close to one another physically. Social distancing does not mean social isolation.
Tu B'Shevat
Thursday, January 28
Tu BiShvat, also known as The New Year for Trees, marks the season in which the earliest–blooming trees in the Land of Israel emerge from their winter sleep and begin a new fruit–bearing cycle.
5PM Thursday, January 28
Did you know that Judaism loves New Year's so much that we have four? Come for a glass of wine and celebrate the New Year of the Trees during our weekly Congregational Happy Hour. Visit with friends, learn some of the rituals and schmooze!

Click here to join via Zoom
12:30 PM Sunday, January 31
The CBT Youth Council will be partnering with the City of Richardson to clean up a park for Tu B'Shevat. We thought what better way to celebrate Tu B'Shevat than enjoying and cleaning up the outdoors? Open to all families.
Click here to sign–up
so that we may plan for a socially–distanced and safe event.
---
February is Jewish Disabilities Awareness and Acceptance Inclusion Month (JDAIM)
During the month of February, Inclusion Bytes will substitute for the Rabbi's Torah Bytes in the weekly enews. Each week, different congregants will share how inclusion efforts have impacted their lives. And CBT will be virtually joining CHAI Inc. residents throughout the month. Eli Davidsohn will conduct a sing–a–long. Marilyn Guzick will lead a cooking class. And our Learning Center and youth group students will reach out in a variety of ways.
In honor of their consistent and valuable support of Inclusion efforts...
Join us via streaming for Shabbat services, 9:30 AM February 13, when we recognize the Korman Family (Sarah, Ira, and Jacob) with renaming the Inclusion Fund to the Korman Family Inclusion Fund.
Purim
Thursday, February 25
Plan to join us for a virtual Megillah Reading and The Great Robbery at Goldfarb's Gulch: A Purim Spiel. Details coming soon.
Passover
March 27 to April 4
Passover (Pesach) commemorates the story of the Exodus, in which the ancient Israelites were freed from slavery in Egypt. The First Seder is March 27 and Second Seder is March 28.
---
KLMD will be celebrated this year in a pandemic–safe manner as we decorate the duffel bags purchased last year for children in foster care and deliver them to foster facilities. We will set up socially–distanced tables and chairs outside the Beth Torah building. Instead of having a large gathering, congregants will sign up for duffel bag decorating time slots. Each family unit will be stationed at their own table. Congregants will decorate duffel bags, take photos, and receive a take–home treat on their way out.

Although we will have no indoor or off–site volunteer projects this year, we do plan to collect either personal–care or food items to donate to Jewish Family Service, depending on which items are most needed at that time.

Learn more about Karen Leynor Mitzvah Day
Tue, January 26 2021
13 Shevat 5781
Our Offices Are Open!
Sunday–Thursday
9AM to 4PM
Friday
7:30 AM to 2:30 PM
(Due to limited staffing on Sundays and Fridays, offices may be closed for lunch.)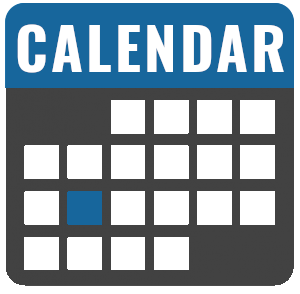 Hello & Welcome!
Congregation Beth Torah is an active, participatory, egalitarian, Conservative synagogue serving the Jewish community of Richardson, Plano, north Dallas, as well as Allen, Frisco, McKinney, and other areas throughout the Metroplex. Our synagogue community embraces and is blessed to have people of diverse backgrounds and experiences who are united in their commitment to the study of Torah, the pursuit of mitzvot and deeds of loving kindness, spirited prayer, and support for the State of Israel and Jews throughout the world.
At Congregation Beth Torah, we are known for our devotion to hachnasat orchim, welcoming everyone within our community. Whether you're conservative or liberal...male, female, non–binary...LGBTQ or straight...young or old...whatever your race or color...we have a place for you within our family.
Tue, January 26 2021 13 Shevat 5781