Give without Spending a Dime
HundredX Ends 12/5
or Learn More Below
or Text or Call our Help Hotline: 972-891-8180
What is HundredX Causes
HundredX provides over 1,500 companies with feedback. Their unique model partners with non–profits, like Congregation Beth Torah, to engage their members, friends, and family to opt–in to a 30–day campaign to provide brief, 60-second, feedback about brands and companies you already do business with. You will not be asked to purchase anything and your information is not sold to any third–parties.
When
Campaign runs November 1 through December 5
Please help now, each time you share a quality brand opinion with HundredX, up to $1.60 goes towards Beth Torah! You can personally create up to $120 of value (by giving 75 pieces of feedback). When you join the campaign, your personal information is not sold or shared to any third parties. During the campaign, you will receive reminders from HundredX to submit feedback for our organization. You may opt out at any time.
View this short video to learn more...
How to Start
Get started now by visiting
https://hundredx.com/givewithoutspending
or
text "GIVE" to 90412 to receive the link on your phone
. Complete the brief registration and be sure to pick Congregation Beth Torah as the charity you are supporting.
Select "YES" to share registration with Charity to be eligible for prize drawing below.
Once registered you can find a company to provide feedback by searching by name or by category. You can do as many or as few as you want at any time of the day or night. You will receive email reminders to let you know how to come back to your campaign page to complete more.
Share with Family and Friends
Anyone 18 years and older anywhere in the U.S. is eligible to join our campaign to support Congregation Beth Torah. What a great fundraiser to have your friends and family support our cause by donating just a little bit of their time (not money). Please send them a link to the signup page
https://hundredx.com/givewithoutspending
or have them
text "GIVE" to 90412 to receive the link on their phone
.
A Special Thank You Raffle for Participating
By registering on behalf of Beth Torah, opting in to share info with charity, and providing feedback - you will be entered into a raffle to win one of two $50 Amazon Gift Cards being given away. We will do a drawing based on activity levels shown in our mid–month report and end of program report. Based on the number of feedbacks you submit, your level category will earn you the designated number of raffle entries for that drawing. For example, after the mid–month report, if you completed 12 feedbacks, then you will have 3 entries in the first raffle. And, by the end of the program, for example, you complete a total of 30 feedbacks, you will have 6 entries in the second raffle..
Earn Extra Raffle Tickets when you refer a Friend
Earn extra raffle tickets for each friend you refer to register and participate in HundredX on behalf of Congregation Beth Torah. Complete the
Referral Form
so we can confirm your friend's participation with our mid-month & end of program report.
Sun, December 10 2023
27 Kislev 5784
Last updated December 5
There are 328 participants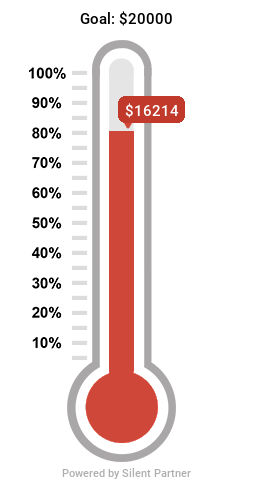 ---
HundredX
Last Day to Give without spending is December 5
Time to Act NOW and Help with HundredX!
We have over $6,000 allocated to Beth Torah from HundredX. We need new people to Sign Up for HundredX. If you're already in, keep Giving More Feedback. Contact our Hotline for Help - Text or Call 972-891-8180. Please spend about 30 minutes each day to have the maximum impact. Ask your family and friends to join in supporting CBT and Give without Spending. Watch this video with a funny take on HundredX. Watch this video with a funny take on HundredX.
Sun, December 10 2023 27 Kislev 5784